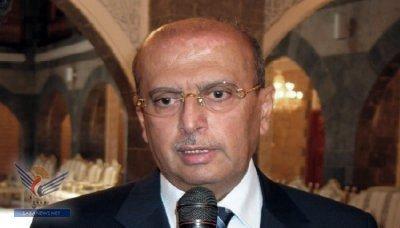 Some HRC report's findings need clarifications, FM says
Almotamar.net - The findings of the Human Right Council (HRC) mission's visit to Yemen were on the whole balanced except some information that still need some clarifications, Foreign Minister said here Saturday.

Abu Bakr al-Qirbi made the statement upon his departure to Geneva to present the Yemeni side's clarifications on the mission's report in the HRC meeting to be held on Monday to review the report.

He attributed the deficiency in the report's findings to the shortness of the mission's visit and inability to check documents pertaining to a number of issues mentioned in the report

"We will pose many of such issues. We will affirm that Yemen is keen on considering all human rights abuses and to be brought to court if there is an evidence", al-Qirbi said

"We want the truth", the Foreign Minister said, pointing that the HRC mission's visit to the country was based on a request from the Yemeni government to refute the false claims on human rights issues.


---

Yemen to partake in FMs' meetings of OIC member countries
Yemen is to partake the 40th session of Foreign Ministers Council of the Member States to the Organization of Islamic Cooperation (OIC), which will be held during the period ( December 9- 11, 2013) in the Guinean capital, Conakry.


Ashton condemns defense ministry attack
EU High Representative Catherine Ashton strongly condemned on Friday the attack on the Defense Ministry and hospital that occurred Thursday morning, causing numerous deaths and injuries.


GPC Condemns the Terrorist Attack in al-Ordi
General people Congress (GPC) condemned the terrorist attack that targeted the Ministry of Defense hospital and led to the deaths of dozens of martyrs and wounded, including foreigners.


The war on al-Qaeda has achieved tangible results: Al-Shamy
Head of the Information Office at the General People's Congress (GPC) Tareq al-Shamy has affirmed on Thursday that the Yemen war on terror is an open one and that war has achieved successes through defeating and hitting the elements of al-Qaeda organisation in Luder and al-Houta. He pointed out that the incident of attacking a car belonging to the British embassy was an attempt by al-Qaeda to send a message that it was still present and able to do anything