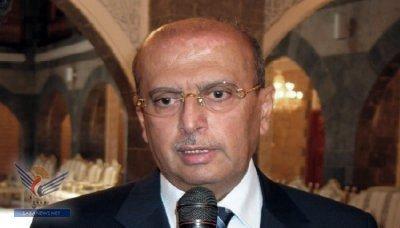 Some HRC report's findings need clarifications, FM says
Almotamar.net - The findings of the Human Right Council (HRC) mission's visit to Yemen were on the whole balanced except some information that still need some clarifications, Foreign Minister said here Saturday.

Abu Bakr al-Qirbi made the statement upon his departure to Geneva to present the Yemeni side's clarifications on the mission's report in the HRC meeting to be held on Monday to review the report.

He attributed the deficiency in the report's findings to the shortness of the mission's visit and inability to check documents pertaining to a number of issues mentioned in the report

"We will pose many of such issues. We will affirm that Yemen is keen on considering all human rights abuses and to be brought to court if there is an evidence", al-Qirbi said

"We want the truth", the Foreign Minister said, pointing that the HRC mission's visit to the country was based on a request from the Yemeni government to refute the false claims on human rights issues.


---

Court executes man for rape, murder girl
The court of Appeal and judicial authorities in the capital Sanaa on Monday executed Hussein Abdullah al- Saket after convicted him of raping and killing five-year-old girl Safa Mohamed Taher al-Matari.
The execution of the 22-year-old al-Saket was carried out in a public place in Tahrir Square in central Sanaa where thousands of people witnessed the scene


Saudi air strikes continues its criminal attack on Yemen
Saudi aggression warplanes continued criminal air strikes on several provinces, targeting public and private properties over the past hours, officials said on Monday.
The warplanes launched three raids on Dawar area in Mastaba directorate of Hajah provinces and four raids on Hardh and Medi directorates.


Civil Aviation denies Saudi lies, confirms Sanaa Airport is secure, safe
The General Authority for Civil Aviation and Meteorology denied false claims by the Saudi-led aggression coalition about the Sanaa international airport, in a statement.
It said the airport is safe, secure and completely prepared to receive incoming flights in according to the international aviation standards.