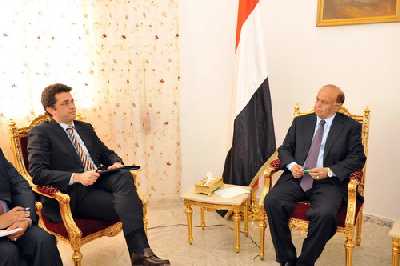 VP meets EU ambassador
Almotamar.net-saba - Vice President Abdo Rabbo Mansour Hadi met here on Wednesday with European Union (EU) delegation's Head and ambassador to Yemen Michele Cervone d'Urso.

Hadi and d'Urso discussed political and diplomatic activities under the implementation of the political settlement in Yemen according to the Gulf Cooperation Council-brokered initiative.

The Vice President praised the EU ambassador's efforts and the European assistance to Yemen before and during the crisis, voicing his appreciation of the EU role in mobilizing support and assistance for Yemen.

The European ambassador asserted the EU incessant support for all efforts made for the security, unity and development of Yemen, valuing the great efforts made and being made by Hadi to put an end for the crisis and its difficult consequences in Yemen.


---

An Accidental Cure for Iraq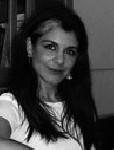 Doctors use the word "crisis" to describe the point at which a patient either starts to recover or dies. President George W. Bush's Iraqi patient now seems to have reached that point. Most commentators appear to think that Bush's latest prescription – a surge of 20,000 additional troops to suppress the militias in Baghdad – will, at best, merely postpone the inevitable death of his dream of a democratic Iraq. Yet as "Battle of Baghdad" begins, factors beyond Bush's control and not of his making (at least not intentionally) may just save Iraq from its doom.