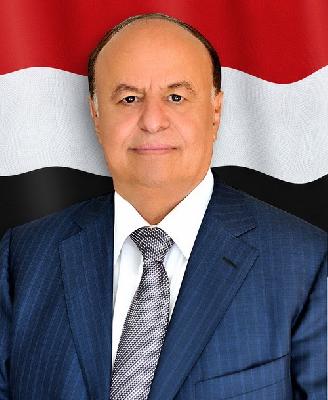 Yemenis go to polling stations
Almotamar.net-saba - Millions of Yemenis began on Tuesday going to the polling stations to take part in the early presidential election all over the country.

Vice President Abdo Rabbo Mansour Hadi is the sole consensus candidate in the early presidential election under the Gulf Cooperation Council (GCC)-brokered initiative signed by the Yemeni political parties in the Saudi capital, Riyadh, last November and also backed by UN resolution 2014.

Nearly 10,243,364 voters, of whom 4,348,485 are women, are registered in the polling lists. The Supreme Commission for Election and Referendum (SCER) expected increasing the numbers.

The election's budget amounts to YR 9.9 billion. It is managed by 21 supervisory 0 committees, 301 central stations and 28,742 sub-stations, in addition to 900 extra sub-committees allocated for voters, who are not in their electoral constituencies and the displaced people in Sa'ada and Abyan governorates.

Over 100,000 troops will provide security at polling committees across the country.

Meanwhile, the presidential candidate Hadi casted his ballot in the 12 election station in Sana'a.


---

Court executes man for rape, murder girl
The court of Appeal and judicial authorities in the capital Sanaa on Monday executed Hussein Abdullah al- Saket after convicted him of raping and killing five-year-old girl Safa Mohamed Taher al-Matari.
The execution of the 22-year-old al-Saket was carried out in a public place in Tahrir Square in central Sanaa where thousands of people witnessed the scene


Saudi air strikes continues its criminal attack on Yemen
Saudi aggression warplanes continued criminal air strikes on several provinces, targeting public and private properties over the past hours, officials said on Monday.
The warplanes launched three raids on Dawar area in Mastaba directorate of Hajah provinces and four raids on Hardh and Medi directorates.


Civil Aviation denies Saudi lies, confirms Sanaa Airport is secure, safe
The General Authority for Civil Aviation and Meteorology denied false claims by the Saudi-led aggression coalition about the Sanaa international airport, in a statement.
It said the airport is safe, secure and completely prepared to receive incoming flights in according to the international aviation standards.