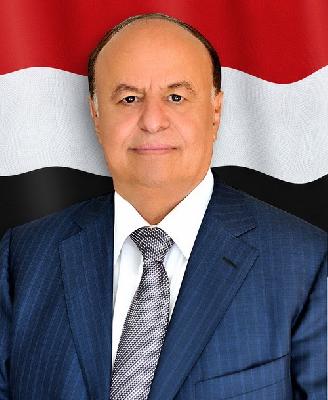 Yemenis go to polling stations
Almotamar.net-saba - Millions of Yemenis began on Tuesday going to the polling stations to take part in the early presidential election all over the country.

Vice President Abdo Rabbo Mansour Hadi is the sole consensus candidate in the early presidential election under the Gulf Cooperation Council (GCC)-brokered initiative signed by the Yemeni political parties in the Saudi capital, Riyadh, last November and also backed by UN resolution 2014.

Nearly 10,243,364 voters, of whom 4,348,485 are women, are registered in the polling lists. The Supreme Commission for Election and Referendum (SCER) expected increasing the numbers.

The election's budget amounts to YR 9.9 billion. It is managed by 21 supervisory 0 committees, 301 central stations and 28,742 sub-stations, in addition to 900 extra sub-committees allocated for voters, who are not in their electoral constituencies and the displaced people in Sa'ada and Abyan governorates.

Over 100,000 troops will provide security at polling committees across the country.

Meanwhile, the presidential candidate Hadi casted his ballot in the 12 election station in Sana'a.


---

Saudi helicopter shot down in Mareb
An Apache helicopter of the Saudi-led coalition was shot down in Ber al-Maraziq area located between Mareb and Jawf provinces, a military official said Monday.
The official explained that the air defenses of the army and popular committees managed to target the hostile helicopter, which led to its downfall.


Aggression continues to breach ceasefire
The Saudi aggression and its hirelings continued to breach the UN-sponsored ceasefire in some provinces, a military official on Sunday.
The Saudi war jets and hirelings have bombed Haradh border outlet with missiles and artillery shells, the official said.
The hirelings in Taiz province pounded al-Serary village with different kinds of weapons.


Saudi raid kills 10 in Mocha
At least ten people were killed on Sunday in a Saudi airstrike on the coastal district of Mocha in Taiz province, a local official said.
The airstrike targeted a house, which was completely destroyed, the official said, adding the killed, including women and children, were of one family and others also were wounded in the airstrike.


Saudi warplanes wage raids on Sa'ada
The Saudi warplanes launched on Sunday two air raids on different areas in Sahr district of Sa'ada province, a military official said.
The official added the raids targeted two cold storage chambers for vegetables and fruits in Ahma-al-Talah and al-Saifi areas in Sahr district.
The official mentioned no further details about casualties.