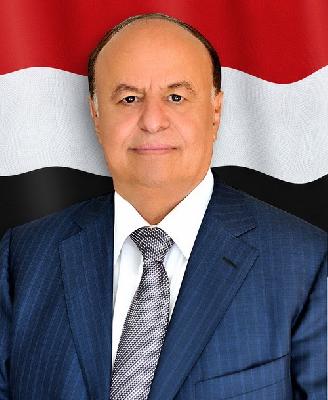 Yemenis go to polling stations
Almotamar.net-saba - Millions of Yemenis began on Tuesday going to the polling stations to take part in the early presidential election all over the country.

Vice President Abdo Rabbo Mansour Hadi is the sole consensus candidate in the early presidential election under the Gulf Cooperation Council (GCC)-brokered initiative signed by the Yemeni political parties in the Saudi capital, Riyadh, last November and also backed by UN resolution 2014.

Nearly 10,243,364 voters, of whom 4,348,485 are women, are registered in the polling lists. The Supreme Commission for Election and Referendum (SCER) expected increasing the numbers.

The election's budget amounts to YR 9.9 billion. It is managed by 21 supervisory 0 committees, 301 central stations and 28,742 sub-stations, in addition to 900 extra sub-committees allocated for voters, who are not in their electoral constituencies and the displaced people in Sa'ada and Abyan governorates.

Over 100,000 troops will provide security at polling committees across the country.

Meanwhile, the presidential candidate Hadi casted his ballot in the 12 election station in Sana'a.


---

Sudan congratulates Yemen National Salvation Government
The Sudan's community in Yemen congratulated the formation of the Yemeni new National Salvation Government.
"On behalf of the Sudanese community and all the freemen of the Sudanese people who are anti-Saudi aggression on the brotherly Yemeni people, we congratulate the formation of the Yemeni new National Salvation Government," the Sudanese


SPC deplores negative reactions towards forming national salvation government
The Supreme Political Council strongly deplored some negative reactions made towards the formation of the National Salvation Government, saying the formation of the new government came in response to the will of the Yemeni people in the face of the Saudi aggression that targets the Yemeni people, their land and destroys all Yemeni resources


National salvation government convenes first meeting after sworn-in
Prime Minister Abdulaziz bin Habtour convened the first meeting of the newly-formed national salvation government here in the capital Sanaa to assume responsibilities.
The meeting was held on Tuesday after the new cabinet was sworn in before president of the Supreme Political Council, Saleh al-Sammad.


Leader Ali Abdullah Saleh congratulates nation on Independence Day
Former President of the Republic of Yemen, president of the General People's Congress, strongman Ali Abdullah Saleh congratulated the Yemeni people on the occasion of the 49th anniversary of the independence day, when Yemen got freedom from Britain in 30th November 1967, calling the nation to move forward for more and more victories.
Saleh's congratulation came in a speech to the nation late on Tuesday on the eve of the independence day.