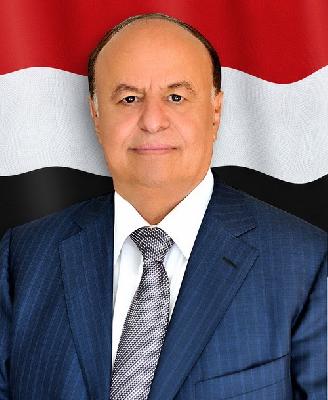 Yemenis go to polling stations
Almotamar.net-saba - Millions of Yemenis began on Tuesday going to the polling stations to take part in the early presidential election all over the country.

Vice President Abdo Rabbo Mansour Hadi is the sole consensus candidate in the early presidential election under the Gulf Cooperation Council (GCC)-brokered initiative signed by the Yemeni political parties in the Saudi capital, Riyadh, last November and also backed by UN resolution 2014.

Nearly 10,243,364 voters, of whom 4,348,485 are women, are registered in the polling lists. The Supreme Commission for Election and Referendum (SCER) expected increasing the numbers.

The election's budget amounts to YR 9.9 billion. It is managed by 21 supervisory 0 committees, 301 central stations and 28,742 sub-stations, in addition to 900 extra sub-committees allocated for voters, who are not in their electoral constituencies and the displaced people in Sa'ada and Abyan governorates.

Over 100,000 troops will provide security at polling committees across the country.

Meanwhile, the presidential candidate Hadi casted his ballot in the 12 election station in Sana'a.


---

UN: Yemeni IDPs number doubled
The United Nations has announced that the number of Yemeni internally displaced persons (IDPs) due the military aggression had doubled in less than two weeks.
In a statement issued on Wednesday, the United Nations Office for the Coordination of Humanitarian Affairs (OCHA) said that the number of Yemeni IDPs had increased twice in 19 governorates since 17 April 2015 when 150 thousand Yemeni IDPs were registered.
It warned of the gravity of situations in Yemen because of the aggression.
The statement pointed out that the big number of IDPs are from the northern Hajjah governorate, in addition to southern Al-Dhalea and Abyan governorates.


AI calls for probing into Yemen's civilian deaths by Saudi-led airstrikes
Amnesty International has called for investigating the killing of hundreds of civilians, including scores of children, by the Saudi Arabian-led airstrikes across Yemen.
"The month-long campaign of air strikes carried out by Saudi Arabia and its allies has transformed many parts of Yemen into a dangerous place for civilians," said Said Boumedouha, Deputy Director of Amnesty International's Middle East and North Africa Programme.
"Millions of people have been forced to live in a state of utter terror, afraid of being killed at home. Many feel they are left with no choice but to move away from their destroyed villages to an uncertain future."
The UN has stated that more than 550 civilians have been killed including more than 100 children since the military campaign began on 25 March.
Amnesty International said it has documented eight strikes in five densely populated areas, which are Sa'ada, Sana'a, Hodeida, Hajjah and Ibb, noting that several of these strikes raised concerns about compliance with the rules of international humanitarian law.
According its research, Amnesty International said at least 139 people, including at least 97 civilians, 33 of whom were children were killed during the strikes, and 460 individuals were injured, at least 157 whom are civilians.


OIC appeals to support Yemen with medical aid
The Organization of Islamic Cooperation (OIC) has appealed member states and civil society organizations (CSOs) to provide humanitarian aid to the Yemeni people, especially medical supplies to cope with the big number of injured as a result of the military aggression.
The Secretary General of the OIC Iyad Madani said, in a statement issued Monday, that the OIC is holding consultations with several civil society organizations that have consultative status in the organization to provide food and medical and humanitarian assistance to the Yemeni people.


Pakistan calls on resolving Yemen's crisis through dialogue
Pakistani Prime Minister Nawaz Sharif has renewed his country's desire to resolve Yemen's crisis in Yemen through talks, revealing that his government urges Iran to play a role in bringing various Yemeni parties to the dialogue.
In his statement issued Monday, Sharif said that his country wants to resolve Yemen crisis through talks.
He added that Islamabad urged Tehran to play a role to bring conflicting parties in Yemen to the dialogue table, the official news agency of Pakistan quoted the Prime Minister as saying in a statement.


Yemen: Zeid calls for investigations into civilian casualties
UN High Commissioner for Human Rights Zeid Ra'ad Al Hussein on Tuesday reminded all sides to the conflict in Yemen to ensure that attacks resulting in civilian casualties are promptly investigated and that international human rights and international humanitarian law are scrupulously respected during the conduct of hostilities in the country.
In addition to hundreds of fighters, at least 364 civilians are reported to have lost their lives since March 26, including at least 84 children and 25 women. Another 681 civilians – possibly more – have been injured. Dozens of public buildings, including hospitals, schools, airports and mosques have been destroyed in airstrikes, through shelling and other attacks.


Ban Ki-Moon Urges Return To Political Talks In Yemen
The UN secretary-general has said that two weeks of Saudi-led air strikes against Yemen, "have turned an internal political crisis into a violent conflict that risks deep and long-lasting regional repercussions".
Ban Ki-moon on Thursday told reporters that he was urging all countries in the region to go beyond national priorities and help the Yemeni people, saying "the last thing the region and our world need is more of the chaos and crimes we have seen in Libya and Syria".


Pakistan's Parliament Rejects Joining Saudi Coalition In Yemen
ISLAMABAD: On day five of the joint parliamentary session on Yemen, lawmakers approved a draft resolution proposing that Pakistan "should maintain neutrality in the conflict so as to be able to play a proactive diplomatic role to end the crisis".
It further said that the crisis in Yemen could "plunge the region into turmoil", calling upon the warring factions in Yemen to resolve their differences "peacefully and through dialogue".
The resolution noted that while the war in Yemen was not sectarian in nature, it had the potential of turning into a sectarian conflict and thereby having a critical fallout in the region, including within Pakistan.


UNICEF, ICRC medical aid landed in Sana'a
Two planeloads of medical aid landed in Sana'a on Friday.
The planes were sent by the United Nations Children's Fund (UNICEF) and the International Committee of the Red Cross (ICRC).
The UNICEF plane contained almost 37 tons of medical aid, which "will be delivered to the Ministry of Public Health and Population, to distribute them to hospitals in the needed areas," said Mohammed al-Asadi, the communication officer at UNICEF.