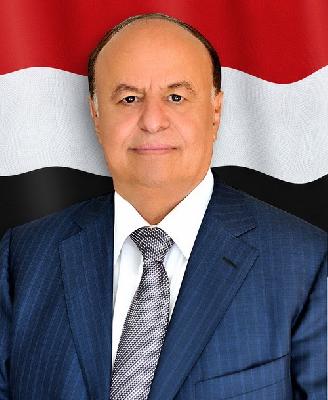 Yemenis go to polling stations
Almotamar.net-saba - Millions of Yemenis began on Tuesday going to the polling stations to take part in the early presidential election all over the country.

Vice President Abdo Rabbo Mansour Hadi is the sole consensus candidate in the early presidential election under the Gulf Cooperation Council (GCC)-brokered initiative signed by the Yemeni political parties in the Saudi capital, Riyadh, last November and also backed by UN resolution 2014.

Nearly 10,243,364 voters, of whom 4,348,485 are women, are registered in the polling lists. The Supreme Commission for Election and Referendum (SCER) expected increasing the numbers.

The election's budget amounts to YR 9.9 billion. It is managed by 21 supervisory 0 committees, 301 central stations and 28,742 sub-stations, in addition to 900 extra sub-committees allocated for voters, who are not in their electoral constituencies and the displaced people in Sa'ada and Abyan governorates.

Over 100,000 troops will provide security at polling committees across the country.

Meanwhile, the presidential candidate Hadi casted his ballot in the 12 election station in Sana'a.


---

Army missile unites target mercenaries in Sourwah
The missile units of the army and popular force targeted on Friday gatherings of Saudi-paid mercenaries in Sourwah district of Marib province, a military official said.
Dozens of mercenaries were killed and wounded, Including Colonel Saleh Al-Kahli Al-Bukhaiti, commander of a battalion of mercenaries with a number of his companions, the official added.


Mercenaries launch artillery attacks on citizens' houses in Serwah
The Saudi-paid mercenaries launched on Friday intensively artillery and missile attacks on houses and farms of citizens in Serwah district of Mareb province.
A local official said that and artillery bombardment of the mercenaries targeted the areas of the airport, al-Haglan, Wadi Nawa and Souk Serwah, and caused great damage to the houses and farms of citizens.


49 Yemeni civilians killed in 212 Saudi aggression airstrikes in six days
At least 49 civilians were killed, Including thirteen children and six women, and 16 others wounded including a woman and child in 212 airstrikes launched by US-backed Saudi aggression warplanes on several Yemeni provinces over the past six days, officials and residents said.
In Sanaa province, the aggression warplanes launched 55 air strikes on the districts of Nehm, Hamdan, Sanhan, Belad Alroos.