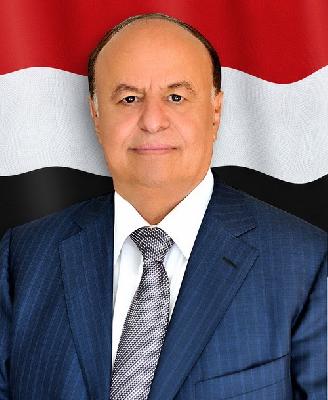 Yemenis go to polling stations
Almotamar.net-saba - Millions of Yemenis began on Tuesday going to the polling stations to take part in the early presidential election all over the country.

Vice President Abdo Rabbo Mansour Hadi is the sole consensus candidate in the early presidential election under the Gulf Cooperation Council (GCC)-brokered initiative signed by the Yemeni political parties in the Saudi capital, Riyadh, last November and also backed by UN resolution 2014.

Nearly 10,243,364 voters, of whom 4,348,485 are women, are registered in the polling lists. The Supreme Commission for Election and Referendum (SCER) expected increasing the numbers.

The election's budget amounts to YR 9.9 billion. It is managed by 21 supervisory 0 committees, 301 central stations and 28,742 sub-stations, in addition to 900 extra sub-committees allocated for voters, who are not in their electoral constituencies and the displaced people in Sa'ada and Abyan governorates.

Over 100,000 troops will provide security at polling committees across the country.

Meanwhile, the presidential candidate Hadi casted his ballot in the 12 election station in Sana'a.


---

Saudi aggression injures two civilians in Baqem
Two civilians were injured on Wednesday in two Saudi air raids on Baqem district of Sa'ada province.
A security official said that the Saudi aggression warplanes targeted Wadi al-Jabal area in Baqem .
The official added that the aggression warplanes intensified hovering in the sky of many district in the province.


Saudi aggression warplanes wage raids on Serwah
Saudi aggression warplanes waged on Tuesday two air raids on Serwah district of Mareb province, a local official said.
The official added that the aggression warplanes targered al-Makhdrah in Serwah.
Meanwhile, Saudi mercenaries pounded houses and agricultural farms in several parts of Serwah, the official said.


Saudi aggression fighter jets kill 6 citizens in Sa'ada
Saudi aggression fighter jets killed on Tuesday six citizens and two wounded in Haydan district of Sa'ada province, a security official said.
The warplanes waged a strike on popular Souk in Maran area and left a number of the citizens died and wounded.
The official said the aggression war planes kept flying intensively over the area.


Saudi warships kill 6 family members in Taiz
A total of six citizens were killed from two families when Saudi aggression warships discriminately fired on coastal village of al-Moijr in Taiz province early Tuesday morning, an official said.
The shelling targeted citizen's houses in Shabat Hafeeth and Mahmod Hafeeth, destroying both houses and injuring five people.


Schools of Sana'a province condemn Saudi aggression's massacres against students
Schools of Sana'a province organized a protest rally to condemn the Saudi aggression air strikes the primary al-Falah school in Nehm district of Sana'a province last Tuesday.
The air strikes killed eight students and injured 15 others early morning of Tuesdasy.
The protesters expressed deep indignation against the Saudi aggression air strikes, considering it a new war crime against the Yemeni people and calling for the international community to move to stop Saudi massacres against Yemenis.