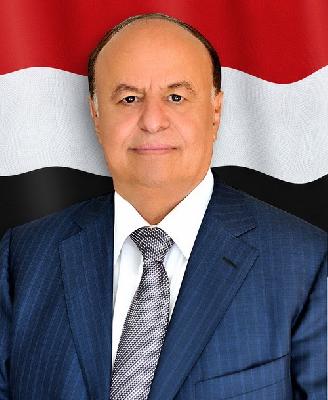 Yemenis go to polling stations
Almotamar.net-saba - Millions of Yemenis began on Tuesday going to the polling stations to take part in the early presidential election all over the country.

Vice President Abdo Rabbo Mansour Hadi is the sole consensus candidate in the early presidential election under the Gulf Cooperation Council (GCC)-brokered initiative signed by the Yemeni political parties in the Saudi capital, Riyadh, last November and also backed by UN resolution 2014.

Nearly 10,243,364 voters, of whom 4,348,485 are women, are registered in the polling lists. The Supreme Commission for Election and Referendum (SCER) expected increasing the numbers.

The election's budget amounts to YR 9.9 billion. It is managed by 21 supervisory 0 committees, 301 central stations and 28,742 sub-stations, in addition to 900 extra sub-committees allocated for voters, who are not in their electoral constituencies and the displaced people in Sa'ada and Abyan governorates.

Over 100,000 troops will provide security at polling committees across the country.

Meanwhile, the presidential candidate Hadi casted his ballot in the 12 election station in Sana'a.


---

Saudi aggression wages 21 airstrikes on Hodeida
Saudi aggression coalition waged 16 air raids on a bridge the province of Hodeida overnight, while the enemy warships shelled Al-Tohayta district in Hodeida.
A security official source said that the aggression coalition warplanes waged 16 raids on the bridge linking directorates of Al-Tohayta and al-Torba, completely


Saudi aggression wounds 3 women, girl in 42 airstrikes over 24 hours
Saudi aggression warplanes and its mercenaries continued targeting the civilians and their properties in several provinces over the past 24 hours, a military official said on Thursday.
The 42 airstrikes targeted the provinces of Sana'a, Sa'ada, Mareb, Taiz, Hajjh, Jizan.
Three women and a girl were wounded in the airstrikes on the civilian targets.


Somali community denounces Saudi criminal airstrike on Somali refugees
The Somali community in Yemen denounced the Saudi aggression coalition's airstrike against the Somali refugees off the Yemeni Red Sea port city of Hodeida.
In a statement obtained by Saba, the Somali community denounced the aggression coalition targeting the boat carrying Somali refugees in the Red Sea, near


Saudi paid mercenaries pounded in Taiz
The artillery of the army and popular forces shelled gatherings of Saudi-paid mercenaries in Taiz province, a military official said on Tuesday.
The shelling the mercenaries in al-Kadahah area of al-Ma'afarah distrit, Salah area, behind al-kanday wabar, al-Mukalal and Usayfarah areas, the official added.


Foreign, Agriculture Ministers meet FAO Resident Representative
Minister of Foreign Affairs Eng. Hisham Sharaf and Minister of Agriculture Ghazi Al-Ahwal met on Tuesday with the Resident Representative of the Food and Agriculture Organization of the United Nations (FAO) in Sana'a Dr. Salah El Hajj.
The meeting reviewed aspects of cooperation between Yemen and FAO, especially with regard to the food security situation in Yemen.