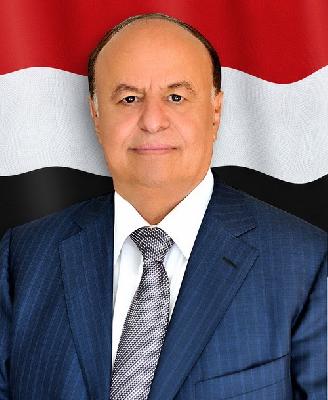 Yemenis go to polling stations
Almotamar.net-saba - Millions of Yemenis began on Tuesday going to the polling stations to take part in the early presidential election all over the country.

Vice President Abdo Rabbo Mansour Hadi is the sole consensus candidate in the early presidential election under the Gulf Cooperation Council (GCC)-brokered initiative signed by the Yemeni political parties in the Saudi capital, Riyadh, last November and also backed by UN resolution 2014.

Nearly 10,243,364 voters, of whom 4,348,485 are women, are registered in the polling lists. The Supreme Commission for Election and Referendum (SCER) expected increasing the numbers.

The election's budget amounts to YR 9.9 billion. It is managed by 21 supervisory 0 committees, 301 central stations and 28,742 sub-stations, in addition to 900 extra sub-committees allocated for voters, who are not in their electoral constituencies and the displaced people in Sa'ada and Abyan governorates.

Over 100,000 troops will provide security at polling committees across the country.

Meanwhile, the presidential candidate Hadi casted his ballot in the 12 election station in Sana'a.


---

President chairs meeting of Defense Ministry's leadership
President of the Supreme Political Council Saleh Al-Sammad chaired an extended meeting here at the Defence Ministry headquarters with Acting Defense Minister Hussein Khiran and Deputy Chief of the General Staff, Maj. Gen. Zakaria al-Shami.
The meeting took place on Sunday at the presence of the Deputy of the Supreme of Political Council Kasim Labouza and Head of the Military and Security Committee, Maj. Gen. Mohammed Abdullah al-Kawsi.


Saudi aggression planes launch 9 air strikes on Saada
Saudi aggression fighter jets waged nine air strikes on Saada province overnight, a security official said on Monday.
The first raid targeted Ghamer area in Razah district and the other strike dropped cluster bombs on Takhiya area of Bakim district, injuring a citizen


Saudi aggression fighter jets strike Marib
Saudi aggression warplanes launched an air raid on Serwah district of Marib province overnight, an official said on Monday.
Meanwhile, the Saudi-paid mercenaries fired artillery shells on residents` houses and farms in the same district, causing damage to citizens` properties and farmlands, the official added.


Saudi air strikes kill 6 family members, drop intl-banned cluster bombs
Six civilians were martyred after the Saudi aggression warplanes struck a citizen's farm in the northern province of Saada, a security official said on Monday.
The two strikes were carried out late on Sunday night on Bakim district, killing the six civilians from relative families and causing the crop of the farm to explode in a ball of flame.
Meanwhile, the official said that another air strike hit Takhiya area in the same


UN envoy arrives in Sana'a
The UN special envoy to Yemen Ismail Ould Cheikh Ahmed arrived on Sunday in Sana'a for a two-day visit.
In a statement to the media, Ahmed said that "I am currently visiting Sana'a following a long period since my last visit. The fact is that this period is a difficult one for the Yemeni people as painful and hard events took place during