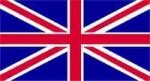 Almotamar.net
- Director General of international cooperation at the Ministry of Planning Nabil Shaiban said Tuesday that a British commercial delegation is currently on a visit to Yemen to get acquainted with investment opportunities. He explained that the delegation is the first mission of its kind since the year 1998 and represents different British companies.
He pointed out that a meeting has been held with the delegation where both sides reviewed economic and development situations and opportunities of investment such as the sectors of industry, tourism, fish and management of wastes.
Meanwhile, deputy premier for economic affairs, the minister of planning and international cooperation Abdulkarim al-Arhabi has met the British delegation and reviewed with it what has been achieved in improvement of constituents of investment environment in Yemen and told them investment opportunities in Yemen.