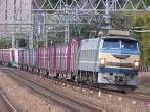 By:almotamar.net
- SANA'A- A Chinese investing company is to visit Yemen in September to study establishing a railway in Yemen.
The 26 September weekly newspaper cited sources as saying a study is underway to establish a railway in Yemen to transport passengers, minerals, and goods in a number of governorates, starting form al-Radhwa district in Sana'a, passing along Hazm al-Jawf, Safer, Ataq, Belhaf port, Zunjubar, and al-Alam and al-Basatin district.
The sources added this main railway will branch into the Free Zone and Industrial Zone in Aden, reaching al-What, al-Simear al-Janad, Shraab crossroad, al-Barah, al-Khokha, and Hais.