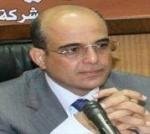 Almotamar.net, Saba
- Minister of Oil and Minerals Amir al-Aydarus affirmed on Sunday that new exploratory works in many oil sectors have given positive indications about availability of oil and gas.
The most of indicators come mainly for the benefit of the availability of gas, especially in the sectors of Hadramout, Shabwa and Marib, al-Aydarus added.
He pointed out that these indicators on availability of gas with large quantities in research and exploration areas, has made the Ministry of Oil expedites the preparation of a supplement for the agreements signed with companies working in these sectors to be added to the previous agreements that do not contain gas.
These supplements provide for the exploitation of natural gas, so that companies can initiate work in extracting gas, al-Aydarus explained.
He said that the ministry is now preparing to view the supplement of agreements to the Parliament for discussion and approval, stressing that this trend would make a leap in the exploitation of gas and would enable companies to work on allocating investment amounts to exploit gas.
The ministry is also preparing to announce a number of sectors that have been agreed with international companies to explore for oil and gas in them, al-Aydarus added.