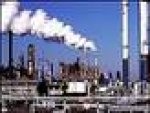 By: almotamar.net
- SANA'A- The Norwegian Oil Company D.N.O. said it will start producing oil at Jodah 2 and 3 of the oil block 32 in the province of Shabwa, which is scheduled for late October at an estimated rate of 2,000 bpd per well.
The company expected new oil discovery at Jodah 3 well, which was drilled at the light of oil production appraisals in Jodah 2 and 1.
In its statement, the company said it is now installing equipment to commence production from both Jodah 2 and 3, which is scheduled for late Oct at an estimated initial rate of between 1,000-2,000 bpd per well.
The Godah discovery is located approximately 14 kilometres east of the Tasour Field.
DNO is the Operator holding a 38.95 % Working Interest in Block 32, Yemen.
Last month Oil and gas producer Soco International PLC said test well KHA 1-16 produced over 8,400 barrels of oil per day (bopd) in the East Shabwa Development area in Yemen.