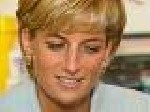 almotamar.net google
- THE British royal family's desire to end the decade-long controversy over the death of Diana, Princess of Wales, foundered again on Friday after the High Court ruled the inquest must be heard by a jury.
The ruling overturned a decision by deputy royal coroner Elizabeth Butler-Sloss that she would sit alone for the hearing. Her decision was challenged by Mohammed Al Fayed, whose son Dodi was killed alongside Diana when their car crashed in Paris at high speed. Their driver was found to have twice the legal alcohol limit in his blood.
The High Court's decision makes it more likely that the inquest will examine Mr Fayed's allegation that senior royals had mounted a conspiracy to cause the 1997 crash. A three-year-long British police inquiry concluded last year that the deaths were an accident.
Justice Smith, handing down the ruling, said: "Mr Fayed has alleged that the Duke of Edinburgh and the security services conspired to kill the princess and Dodi Fayed.
"The allegation must be inquired into. We want to be sure that the jury is an independent jury."
The judges heard arguments that an inquest would attract worldwide attention and that the perception of a cover-up would be minimised by having a jury.
Justice Smith, sitting with Mr Justice Collins and Justice Silber, said: "As this inquest will attract worldwide interest it must be seen on a worldwide basis to be above reproach in all respects even by people looking at it from a very, very long way away."
Yesterday the three senior judges ruled that the coroner was legally obliged under the 1988 Coroners Act to sit with a jury because recommendations could be made to reduce the danger posed to royals, celebrities and members of the public by photographers pursuing them.
During the hearing of Mr Fayed's application the judges were told there was an "eerie similarity" between the paparazzi pursuit of the princess and their recent "hounding" of her son Prince William's girlfriend Kate Middleton.
The judges said: "It is likely that there will be a recurrence of the type of event in which the paparazzi on wheels pursued the princess and Dodi Fayed."
A coroner and jury can make recommendations aimed at preventing future deaths.
Outside court, Mr Fayed called for Prince Charles and the Duke of Edinburgh to be called as witnesses. Such a demand makes likely further legal battles before an inquest is held.
Mr Fayed said: "The jury must now be allowed to hear the entirety of the evidence, but I fear there will be attempts to keep it from them.
"I have already had to fight for almost 10 years to establish once and for all how they died, why they died, who ordered their murders and who slaughtered them with such awful brutality."
Mr Fayed refuses to accept that the deaths of his 42-year-old son and Princess Diana, 36, were accidental.
A British police investigation headed by former London Metropolitan police (known as the Met) commissioner Lord Stevens dismissed Mr Fayed's claims of a murder conspiracy, concluding the death was a "tragic accident". GUARDIAN