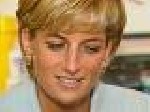 almotamar.net google
- Mohamed al Fayed was challenged today to produce evidence to back up his claims that his son Dodi and Diana, Princess of Wales, died as the result of a plot involving the royal family.
Baroness Butler-Sloss, who will hear the inquests into the deaths, said she had not been given "a shred of evidence" about any of the serious allegations the Harrods boss has made about the princess's death.
But Michael Mansfield QC, appearing for Mr al Fayed, told her: "You have it already."
The extraordinary clash came at a pre-inquest hearing at the Royal Courts of Justice when the scope, timing and venue of the inquest came under discussion.
Lady Butler-Sloss told the QC: "It would be enormously helpful to me if I had some evidence from Mr al Fayed's team to support the allegations that are being made because at the moment there is not a shred of evidence given to me about any of those allegations, and for me to explore them, particularly for me to present them to the (inquest) jury, I would need some evidence."
Mr Mansfield made clear that both the Prince of Wales and the Duke of Edinburgh were "witnesses of relevance" and that Mr al Fayed wanted to see give evidence at the inquest.
He said Charles had been interviewed, but Mr al Fayed had been provided only with "a summary" of what he had said. It was not known whether notes were taken of the interview at the time.
Mr Mansfield added: "Also, the Duke of Edinburgh was responsible for letters sent to Princess Diana, but he has refused to be interviewed.
"We would like to know whether we can go beyond that."
Mr Mansfield suggested that Mr al Fayed should be told the reasons the Duke had given for his refusal.
Lady Butler-Sloss said that, if evidence were produced of a plot, she would allow the jury to consider Mr al Fayed's claims about the Princess's death but she added: "If there is no evidence to support them, I shall not present them to the jury because it would be my duty not to do so."
Mr Mansfield responded: "There is evidence."
Lady Butler-Sloss said: "I would like to see it."
Mr Mansfield answered: "You have it already."
Lady Butler-Sloss responded: "Ah."
Mr Mansfield said Mr al Fayed had co-operated fully with the Stevens investigation and had provided them with the evidence he had.
He told the court: "A starting point which will undoubtedly come to light during the inquest is Princess Diana's premonitions or fears."
He added: "Mohamed al Fayed gave a statement to the police about this and what he had been told by Princess Diana during the summer months, about her concerns, her fears and so on.
"He has already provided that."
Mr Mansfield went on to say that Mr al Fayed was aware that the princess had confided in butler Paul Burrell.
Mr Mansfield said there had been a lot of publicity over a letter Princess Diana wrote to Mr Burrell.
"We say it is extremely important because the original does not appear to have been seen - certainly it has not been seen by us."
The only thing that had been seen was a redacted copy that had appeared in the newspapers.
"We would want to see the original of that letter," said Mr Mansfield.
Mr Mansfield also called for the inquest to be heard at a venue other than that proposed - Court 73 at the Royal Courts of Justice - which he said was too small.
Last week three senior judges ordered Lady Butler-Sloss to empanel a jury rather than hearing the case alone and directed her not to preside over the case in her capacity as deputy coroner for the Queen's Household.
Lady Butler-Sloss said she had no intention of appealing that decision and would sit with a jury.
Mr Mansfield called for an adjournment for six months before the inquest started because of "massive amount of work still to be done by the various experts before it would be appropriate to begin calling witnesses of fact".
But Lady Butler-Sloss told the hearing, including the Princess's sister Lady Sarah McCorquodale, and Major Jamie Lowther-Pinkerton, private secretary to Princes William and Harry: "I would be very sad if I was obliged to delay the start of the main proceedings for another six months. I feel that would be very, very hard on the families."
She also expressed concern that the inquest hearing itself could take as long as six to eight months.