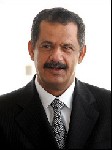 AFP
- Yemeni authorities ordered Tuesday the closure of all arms markets pending the introduction of a new licencing system in a bid to control the trade in a country with one of the highest rates of private gun ownership in the world.
The decision was taken at a cabinet meeting chaired by Prime Minister Ali Mohammed Majur.
The interior ministry will be responsible for forming committees to draw up lists of all gun shops and weapons markets and their owners will then be required to apply for licences.
Yemen has an estimated 60 million firearms in private hands, roughly three for every man, woman and child.
Gun ownership has long been seen as an essential part of Yemeni culture.
But the persistent threat from Al-Qaeda have piled on pressure for greater controls.
AFP