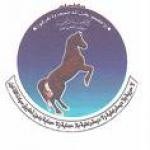 almotamar.net
- The governor of Saada province on Tuesday stressed the necessity of national adherence for preserving the national unity and confronting all conspiracies.
In a Ramadan evening attended by representatives of political parties and organisations, mass organisations, civil society organisations and unions and federations in the governorate of Saada the governor confirmed the importance of dialogue and consultation for the sake of the higher interest of the homeland.
Representatives of political parties and organisations attending the evening praised participation in dialogue for the homeland interest of the homeland and expressed their condemnation of the rebellion that happened in some areas of Saada, demanding the rebels to fully commit to standing by the government in stabilizing security and sticking to the national constants.
A statement issued by the participants called on the rebels to get down from mountains and return to their homes as good citizens. The statement also condemned acts of riots that took place in some governorates and considered them as offence to the homeland and of the unity and blood of the martyrs.
In Hadramout the governor gave Monday evening a Ramadan evening attended by president of Hadramout University, education office, a number of school headmasters and the office of technical education and vocational training. The participants talked about the importance of teaching the youth and protect them with science and knowledge to keep pace with developments of the age. There was also emphasis on the necessity of coordination between the university and education authorities and continuous evaluation of what has been achieved of successes and failures to avoid any dereliction.