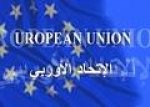 almotamar.net
- Yemen has obtained two million euros from the European Union to support activities and operations of removing mines according to an agreement of participation in financing the third stage of the national programme for dealing with mines signed with the European Union and the UN Development Programme.
The project aims at ending presence of mines by the end of 2009 and supporting the Yemeni government to meet its commitments in line with the agreement on preventing of anti-personnel mines and enlightenment about dangers of mines as well as removing their human and social mad environmental impact and offering help to their victims.
According to a press release almotamar.net received a copy of it the agreement was signed for the Yemeni side by chairman of the national programme for dealing with mines Qassim Ahmed al-Ajam and by the European Union byte ambassador of the EU and representative for the UNDP.
The press release mentioned that the executive centre for demining would, in its capacity as the side carrying out the project, determine its activities according priorities compatible with the plan of the national strategy for demining in a way those activities secure a safe environment for the population of the Yemeni republic and reclaim quickly agricultural lands and convenient environment for animals as well as for the infrastructure. The project also includes achievement of economic growth all over the country.
At the signing ceremony al-Ajam expressed appreciation of the Yemeni government for efforts of the UNDP in supporting the development humanitarian efforts in Yemen especially the national programme for tackling with mines. He pointed out that the successes achieved on the ground and implementation of obligations is an object of pride and he also expressed his thanks to the European Union for its entering the club of supporters of the national programme.
The ambassador of the European commission expressed his pleasure for signing the agreement and declaration of the launch of the third phase of the programme of demining in Yemen.