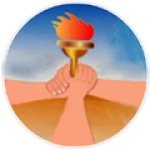 almotamar.net
- Opposition Parties Council in Yemen on Wednesday denounced the JMP parties boycotting the meeting the president of the republic called for to announce his initiative on proposals for constitutional amendments.
The opposition parties said what the country was experiencing was a made up one resulting from the political game planned for and implemented by some secessionist leaderships of the Islah and the YSP within the so-called JMP.
A statement issued by parties of the National Council for Opposition, almotamar.net received a copy, accused Islah leaderships of the attempt to take power through their strategic alliance with the General People's Congress via what they have of religious institutes and when they despaired they put wager, along with parties of the JMP, on transparency and uprightness of the presidential and local elections, imagining that the age is the one of the Islamic movement, particularly those of Muslim Brotherhood.
The statement maintained that when results of the latest elections were disappointing for their hopes they were affected with despair resulting from frustration. They have become certain that peaceful transfer of power is through free and decent elections committed to international criteria. Even through the alliance with parties of the JMP their aims are still far-fetched and gaining confidence of the electorate needs years of work based on credibility and objectivity to restore to those parties the consideration they lost during their participation in successive coalition governments when they used to practice plunder, corruption and mass liquidation of employees and establishments and ministries they were in charge of, in a manner contradictory to peaceful transfer of power.