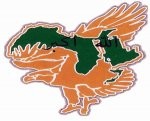 almotamar.net
- The National Arab Baath Socialist Party N (ABSP) in Yemen has welcomed Thursday the initiative taken by President Ali Abdullah Saleh including ten proposals for constitutional amendments. The party said," The initiative of President Saleh deserves discussion and dialogue so that it will not reach the parliament but after all parties of political action reached an agreement because the proposals are related to our political system of which the political parties form one of its pillars"
In its statement which almotamar.net received a copy, the NABSP criticised the stand of the Joint Meeting Parties (JMP) regarding the initiative, mentioning that it was much regretted that such initiative to be faced with a cold-blooded boycotting. It emphasised that the president's initiative deserves serious dealing with it and to put all responsible controls for to ripen and bring it to reality under a world where the winds of globalization hitting it strongly.
The Bath party called on all political forces in Yemen not to close the door of dialogue and to reconsider their stands reasonably and objectively so that to respond to the call for dialogue launched by president Ali Abdullah Saleh for the interest of the homeland and the people as well as for the present and the future.
Meanwhile the Baath party expressed in its statement, on the occasion of the people's celebration of Yemen's revolution, its rejection of the slogans of division, secessionism and sectarianism as well as racism, saying "our party refuses to go back and back down from unity and democracy."