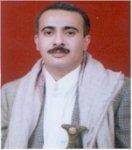 almotamar.net
- Member of the General People's Congress (GPC)'s General Committee Mohammed Bin Naji al-Shaef on Sunday said the initiative of president Ali Abdullah Saleh on the constitutional amendments has dotted the i's and crossed the t's and revealed the places of defects existing in the constitution that was established with accordance out of keenness on unity of the country.
Commenting on the stance taken by the Joint Meeting Parties from the initiative al-Sahef said since all say they want the state of the law and order so all must conduct dialogue on the initiative of the president, affirming in this regard that the GPC did not say that is "what we have but we called them for dialogue."
The MP and chairman of the parliamentary Rights and Freedoms Committee Mohammed al-Sahaef made it clear that "We need a central government similar to the American system. We in Yemen have a parliamentary and presidential system and elections were held and the GPC won and in a year there will be parliamentary elections. Let's suppose, as democratic, the winning of any party other than the GPC in the elections, be it from the national council of opposition or from the JMP, " And wondered how can a government have a programme and the president who won the elections has programme? He wondered on what basis the affairs of the state would be run, on the programme of the president or the party that won parliamentary? He affirmed that all the politicians in Yemen realize that fact but they cover their eyes with covers of interests.
In an interview published by the weekly newspaper Al-Bilad Sunday al-Shaef expressed his astonishment of what he described of the JMP molding of the issue of the retired in a way instigating seditions more than a national opposition playing its role in straightening crookedness.
On the newly-created tribal formations in Yemen such as the so-called the Yemeni Solidarity Council Mohammed al-Shaef said "They are not formations because the tribe is not a party."