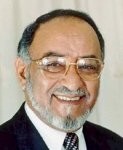 almotamar.net
- The opposition Sons of Yemen League Party (RAY) announced Sunday its support of forming the Supreme Commission for Elections and Referendum (SCER) from judges. On the government request from the parliament to form the SCER from judges , chairman of RAY Abdulrahman al-Jifri said," We have submitted this subject years ago but none has listened to is," renewing RAY demand for the SCER formation from judges or in equal accord among all recognised parties rather than among the parties represented in parliament. He said the constitution stipulates equality of opportunities for parties and "we have to follow the constitution." There could not be accord in opportunities for parties at a time some of them have representation in the parliament and other have not, he added.
Al-Jifri made it clear that the President Ali Abdullah Saleh's project on the constitutional amendments was still an object of discussion among difference political forces.
In a statement published in Al-Jumhouriya newspaper al-Jifri said it is expected that the president would deliver a speech at the parliament and Shoura council joint meeting this week. Addressing the people and the political forces. He pointed out that the initiative has not matured yet and still requires more discussions and accord on it among various political spectra so that to be comprehensively including all issues of reform.
Al-Jifri said in case the initiative has been produced legally and constitutionally in full and translated correctly on the ground it will help solve 80% of problems on the national arena and defuse all seditions in the future. He added it could be implemented in stages extending to the year 2010.