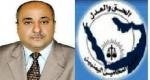 Almotamar.net
- Chairman of the Yemeni Lawyers Union Abdullah Rajih has on Tuesday warned all Yemeni lawyers against being dragged after some local legal foundations and bureaus about which he said they work on implementing foreign agenda and orientations by holding training courses for lawyers beyond from the Lawyers Union.
In inauguration of the first advanced training course for the lawyers in 2009 began on Monday and attended by 40 lawyers from both sexes, held by the Lawyers Union, Rajih said some foundations and bureaus belonging to some lawyers in Yemen have lately emerged. They claim training and qualifying lawyers through holding courses supported by some international organizations, beyond seeking advice of the Lawyers Union. This is considered violation to the texts of the law of lawyer profession that entrusted the Union with the responsibility of training lawyers.
Rajah added that the Lawyers Union, Sana'a branch is carrying out 10 training courses fro lawyers in the year 2009 for a large number of lawyers, six of them have so far been carried out.