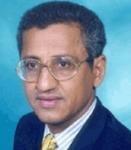 Almotamar.net
- Head of Foreign Relations Office at the ruling General People's Congress (GPC) party in Yemen Dr Mohammed Abdul Majid Qubati has affirmed Yemen government's seriousness and determination to maintain efforts for fighting terror, citing the pre-emptive strikes against al-Qaeda during the past weeks. He pointed out that credibility of the Yemeni government in this regard needs no testimonial.
In a talk to Al-Jazeera Satellite Channel, Dr Qubati talked about Yemen need for economic aid and enhancement of capabilities of its antiterrorism units to confront terror that inflicted heavy loses on the national economy.
Dr Qubati refused considering statements by some members of the US congress about Yemen's efforts for antiterrorism as an official stance, indicating that members of the Congress talk in their partisan capacity and they do not represent the official stand of the American government expressed by the American administration and the State Department. He reminded about the contact of the American President Barack Obama with the Yemeni President Ali Abdullah Saleh, congratulating him on success of he painful strikes on al-Qaeda elements last month in addition to statements by the US Foreign Secretary Hilary Clinton and her confirmation that the American administration would work for supporting Yemen's capabilities in confronting terror.
Dr Qubati pointed out that being certain of names of the killed al-Qaeda elements sometimes needs time especially when corpses are burned and need DNA examination, indicating that the important thing is the announcement by the official source in the name of the government in this regard and not what media outlets publish.