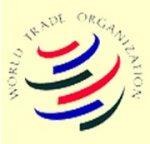 Almotamar.net
- As [part o the underway steps for completing Yemen's accession to the World Trade Organisation (WTO) , a delegation from the WTO is to visit Yemen for holding a number of meetings with relevant parties in Yemen.
Head of the Communication and Coordination Bureau with the WTO in Yemen Dr Hamoud al-Najar has said the delegation would be visiting Yemen on 2-4 of October 2010. The WTO delegation would be led by Mr Shidu Osakoi, head of the sector of accession at the
Organisation.
Al-Najar has made it clear that the delegation would hold meetings wit a number of officials in the Yemeni government as well as members of the concerned committees at the parliament an shura council to discuss legal aspects convenient to completing requirements of Yemen accession to the WTO, in addition to holding a workshop with businesswomen and businessmen representing the private sector in Yemen.
Mr al-Najar pointed out that this visit comes as part of activities of the Bureau ands as part of an integrated programme for completing procedures for Yemen accession to the WTO , expected to be completed by the end of 2010.