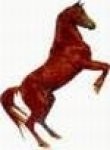 Almotamar.net
- SANAA- An official source at the General Peopleís Congress (GPC) that the percentage gained by candidate of the GPC in the presidential elections Ali Abdullah Saleh amounts to more than 83% in all the ballot boxes counted al over the republicís governorates up until now against 17% for the Joint Meeting Parties (JMP)ís candidate Faisal Bin Shamlan.
The source at the same time expressed his regret for the JMP resorting to means of fallacies and offering deluding information to the public opinion and the media on the results and progress of the elections. The source said those parties have to respect the will of the people that they expressed on the 20th of September cast in the ballot boxes and to accept the results portrayed in the process of voting with a democratic spirit and sense of responsibility, far from any pretexts or skepticism or fallacies attempting to belittle the greatness of the transparency of the democratic process which is an object of pride for all our people, through which they gained admiration and appreciation and respect of all observers for the Yemeni democratic experiment testifying fairness, transparency and seriousness of it. The source added that rules of the democratic game dictates on all parties of the political action to respect the peopleís will and the results produced by he ballot boxes whatever they were. The results will obviously show the presence of winning party and a losing party and subsequently accepting the victory and defeat.
The sores hailed the Yemeni people who hose with their free will president Ali Abdullah Saleh of the GPC in the elections and the partyís candidates for the local councils, renewing their trust for continuing the march of construction and modernization and development as well as that of security, stability, development and prosperity.
The source has renewed the pledge that the GPC will be loyal to its promises for development and making the best future promising of goodness under a new united Yemen.