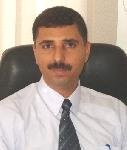 Almotamar.net
- SANAA-Head of the Information office of the General Peopleís Congress (GPC) Tariq Al-Shami said the asset of President Ali Abdullah Saleh is much more than the final results announced yesterday evening by the Supreme Commission for Election and Referendum (SCER).
Mr. Al-Shami affirmed that the GPC had earlier announced its acceptance of the electoral results and to resort to the people arbitration which is difficult to stand against by anyone. He indicated in a statement to Al-Jazeera satellite TV channel Saturday evening that the result for the JMP was normal, calling the parties of the JMP t comprehend the lesson the Yemeni people have given them on 20 September because of their tense political address and unleashing accusations to others that affected even the elector will.
In a first response to the JMPís statements concerning the SCERís announcement officially the victory of president Saleh for a new presidency term by 77.17% against 21.82% for Bin Shamlan, head of the Information office ridiculed contradictions of Mohammed Qahtab in which he admitted the victory of the president without conceding the loss of the JMP through figure seen only by him. Al-Shami has belittled the significance of Qahtanís admitting of 68.86% for the president and by the JMP claim of rigging, considering such allegations can be an expression of Qahtan and his partnersí annoyance of the democratic option.
Mr. Al-Shami confirmed that the law obliges the SCER to announce results of the election as they happen, pointing that announcement of results in the past two days was named as preliminary results and this refutes lies of the official spokesman of the JMP which the law punishes. He also expressed astonishment allegations by some that deform success of the Yemeni democracy.