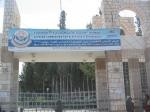 By: Mohammed al-Haidari
- SANA'A- In its report on the Yemeni elections, the Election Monitoring Team (EMT) described the September elections as successful. The report ascribes the success of the elections to the efforts made by the Supreme Commission for Elections and Referendum (SCER) in organizing the election process, enabling observers to perform their tasks easily, and in being neutral.
The report states that official media outlets offered equability of opportunities for the presidential candidates.
The report, however, criticizes the practices of some political parties that used mosques for their electoral campaigns, provoking sedition during election rallies, and spreading propaganda cassettes among people.
The report, of which almotamar.net obtained a copy, says several election violations have been observed during the election publicity period, most notably tearing candidates' posters and photos, and using loudspeakers.
The report also observers a number of violations on the Election Day, especially practices of shooting fire.