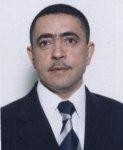 almotamar.net Nabil abdulrab
- SANAA- European and American observers who attended Yemen elections expressed their satisfaction over the presidential and local councils elections that took place in Yemen last Wednesday. They considered the elections as better in organization, participation and contest in comparison with previous elections Yemen had held.
In a meeting with head of the General People's Congress (GPC)'s Public Relations Office Mohammed Ali Abu Luhoum in Sana'a on Sunday, the election observers affirmed the democracy in Yemen represented a unique situation in the Arab region.
One of the observers some executive and party officials might have interfered in activity of some leaders in the GPC and official institutions, but that was of little effect and did not exceed 10% on elections result. The observer have at the same time talked about presence of challenges against the Yemeni political system pertaining to weakness of opposition that it is supposed to represent one aspect of the regime's strength.
In his comment on fear of some observers of succ3ession of the governance of the GPC expressed by opponents such as Hamid al-Ahmar, Mr. Mohammed Abu Luhoum made it clear that the Yemenis are known for their ability to forgiveness, confirming the matters will progress well and added that it is of interest of president Ali Abdullah Saleh to support the opposition.
The meting, attended by university professors and journalists included interruptions explaining the occurrence of a positive shift on the democratic road despite of some technical problems that happened in some election stations.