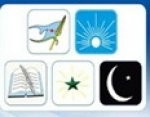 almotamar.net
- SANAA- Joint Meeting Parties (JMP)'s Higher Body announced in a press conference held Tuesday afternoon attended by their presidential candidate Faisal Bin Shamlan their acceptance of elections results.
Secretary-general of the Yemen Socialist Party (YSP) Yassin Saeed Nouman said, in response to journalists questions for knowing the final stance of the JMP about the elections, "Yes, the elections are legitimate and we accepted their results."
A statement issued by parties of the JMP mentioned the results of election are a faint accompli the JMP and masses of the people deal with it away from concepts of obedience and negative submission.
The statement added that it is necessary to insist on maintaining the democratic peaceful struggle with patience that does not hasten the time of realization of goals. The statement quoted the JMP as realizing an important amount of success in the elections the JMP says it has achieved in the context of its electoral campaign, most outstanding is that it was able to create political social mobility that saved the electoral process from monotony and formality and gave it vitality and seriousness, in addition to urging hundreds of thousands of men and women to the effective political action and fixing the right to political competition for the presidency post.
On the other hand the JMP's presidential candidate Bin Shamlan described the elections as "sadness session", accusing the media instruments of injustice with regard to media coverage, praising the propaganda stage saying it had passed in an acceptable form and said the mountain was in labor and produced a mouse.