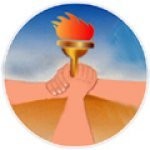 almotamar.net
- The National Council for Opposition Parties condemned Thursday the irresponsible partisan pursuit by the parties of the JMP against the suspicious ramifications of events and troubles recently that impinge the national unity and the safety of the democratic system and social peace.
The Council affirmed its solidarity with any grievances and rights of individuals, groups and segments, calling the attention to the danger of dealing with them according to areas and pushing them for suspicious political instigation regarding the aims or hidden elements or to change the normal events here and there for human reasons in order to invest them for political characteristic.
Parties of the National Council of Opposition expressed their resentment of the irresponsible stance taken by the JMP in lagging behind of the call by the president of the republic Ali Abdullah Saleh for an open meeting for dialogue with all parties of the political and party pluralism.
A statement on Thursday issued by the National Council of Opposition said the JMP parties offended the political system and their stand does not represent their real conviction of the spirit of national partnership with all parties of the political action and organisations of the civil society.
The statement, issued after the Council's meetings on Tuesday and Wednesday, demanded the parties of the JMP to respect the democratic principle that obliges all factions of the political action to conduct dialogue especially when the call comes from the head of the state, the first sponsor of democracy in the country.
Meanwhile the parties of the opposition national council welcomed the president's initiative on the constitutional amendments regarding the form and content of the political democratic system and said they were studying the initiative in the manner convenient to orientations of the programme of the council's parties because pf their great interest in the proposals. The statement also expressed sympathy of those parties with the citizens' suffering from inflation of prices of goods whatever were its objective causes which emerge on surface through price increases in the world.
On the other hand the opposition parties council lauded the government's measures of banning weapons and its spread in the major cities, considering them as a step towards a responsible approach for cities free from weapons.