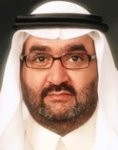 almotamar.net
- Chairman of Al-Khaleej for Research Centre Andulaziz Bin Uthman Bin Saqr on Sunday welcomed President Ali Abdullah Saleh's latest initiative which included important proposals for vital constitutional amendments, considering it as representing a step on the right path.
Bin Saqr described the initiative as "representing direction for the enhancement of democracy in Yemen as it makes the political system a clear identity as a presidential system rather a mixed one grouping between the presidential and the parliamentary."
Bin Saqr added that making the presidency term five years and the president elected for two terms is an important development ridding Yemen of the phenomenon of immortalization in power that many presidential regimes in the Arab world follow and that will lead to renewal of the political system and giving a kind of vitality and dynamism in addition to giving opportunity for strengthening political parties and emergence of new elites and leaderships. He added that formation of a supreme commission of elections, enhancement of the local rule and making the legislative power composed of two chambers are matters in favour of the democratic development of Yemen. He said the Yemeni unity is a great accomplishment whose importance cannot be belittled, praising the democratic changes being witnessed in Yemen under the leadership of President Ali Abdullah Saleh and other achievements despite of the difficulties and challenges Yemen is facing. The economic problem in Yemen is a real challenge necessitating regional cooperation to deal with it.
In an interview published Sunday in Al-Siyassash newspaper Bin Saqr revealed the understanding of the limited economic potentials of the Yemeni resources in comparison with the population and the spacious geographic area, requesting from other countries, especially the Arab Gulf States, to actual long-term investment for the stability of Yemen through investment in its internal economy and to extend help to contribute with development projects having a clear impact on improvement of the status of the Yemeni citizen as well as improvement of job opportunities and provision of essential services.