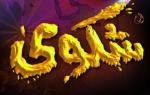 almotamar.net
- An official source at the Ministry of Human Rights on Sunday said during the second half of this year until December the Ministry has received 300 legal complaints and that nit has managed to solve 30 of them and referred some them to concerned authorities to be solves because the Ministry is not specialised in solving them.
The source told almotamar.net the Ministry received complaints from citizens containing many of topics related to oppressive measures, violations of rights and plundering of properties of Yemeni citizens by influential officials and social figures in addition to other complaints from Ethiopian and Somalian refugees, among them political refuges escaped to Yemen for fear of being exposed to killing by their political regimes. The refugees are demanding the United Nations to grant them asylum in a European country or the United States or to request the Yemeni government to grant them the Yemeni nationality according to refugee law.
According to the source the Minister o Human Rights has promised those refugees to activate their case and to send official memorandums to the Yemeni Ministers of Interior and Foreign Affairs and to raise their case at the Yemeni parliament.