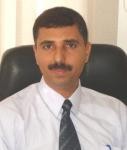 almotamar.net
- Head of the Information office of the General People's Congress (GPC) Tareq al-Shamy on Tuesday said the republican decision on establishment of the Higher Committee of Tenders and Biddings is an embodiment of seriousness of the state pursuit in the process of reforms and fighting corruption.
Al-Shamy said the decision on formation of the committee comes as part of reforms Yemen is witnessing. The reforms system has depended on clear vision concerning development of laws and adoption of transparency principle in all financial, economic and administrative dealings.
The GPC official added that this step comes to be complementary to what has been achieved in independence of judiciary, establishment of the Supreme National Anti-Corruption Authority and amendments of laws related to economic, financial, administrative and judicial measures.
He criticised the Joint Meeting Parties (JMP) negative stand concerning the reforms achieved, considering those stands as indicating a wrong understanding of opposition in opposing everything away from the national feeling. He added that the reforms serve the society and homeland.