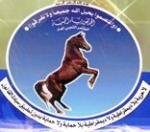 almotamar.net
- An official source at the General People's Congress (GPC) ridiculed Friday what some websites publish on allegations of existence of Yemeni opposition abroad. The GPC source said there was no recognition or legitimacy of any opposition abroad or justification for its existence. The source added any Yemeni politician living abroad and for any reason and intends to be in the opposition, can return to Yemen and to practice his political action and role in the opposition whether through joining the existing political parties and organisations or by forming a new party in accordance with what the constitution and the law guarantee for all the Yemenis under commitment to national
The GPC source re-affirmed the call made by President Ali Abdullah Saleh on November 30 for Yemeni leaderships and personalities who are still abroad to return home and practice their political and national action, whether in joining the existing political parties or the establishment of new parties.
The GPC source added that under the climates of freedom, democracy and pluralism in Yemen the opportunity is open to all to practice political action inside the national arena.
The source affirmed that the homeland is spacious for all of its sons and it is their own and it is their responsibility. Therefore, the source said there is no excuse for any opposition abroad and under any banner unless the goal was to open political shops for begging.